You may think you have everything you need when it comes to the tools for yard work. You have your handheld tools, your gloves, an assortment of equipment that you could actually make use of. But when it comes to giving you more time and comfort during your tasks, you might actually need a thing that would help you more than those materials that are for manual labor.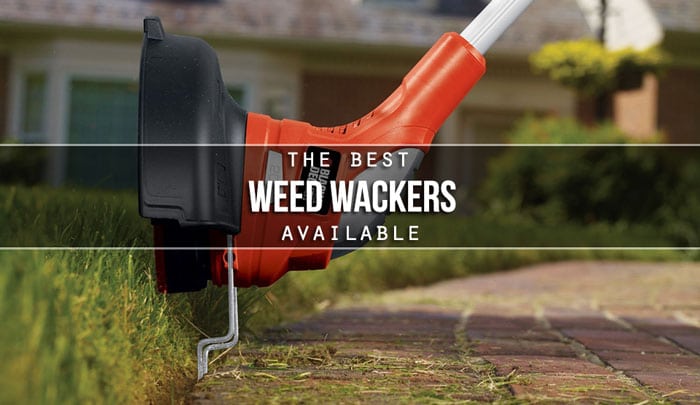 Electric weed eaters are such machines. They make weeding off your yard much easier because they don't require you to expend too much of your energy doing everything with your hands. The machine will do that for you, and it will do its job accurately. You could save a lot of time and energy wielding a contraption that would turn an otherwise time-consuming task into an effortless activity.
Important Facts
It's pretty difficult to choose which kind and brand of weed eater to buy. It can be a bit harrowing to just worry about the quality of the machine and the amount of work it can do. Well, you would really find it more relaxing to know that weed eaters come in gas and electricity-powered varieties. Most of them have long shafts and hard-to-reach handles. But they can be adjusted to accommodate the reach of the handler.
There are weed eaters that have blades as the cutting medium and there are those that have a string or wire to do the work. That reel of string is one of the most important parts of a weed eater. It would cut and slice away at the weeds when rotated at high speeds.
You can also find some variety in terms of the size and shape of the weed eater. There are smaller ones and there are ones that are bulkier. If you're having a hard time choosing what type of weed eater is the best for you, then you should first consider the place that you are going to clean. There are machines that would work much better on a wider expanse of land. Some could function well in smaller spaces.
Essential Tips
The Corded Electric Weed Eater
The weed eater that has a power cord is the most effective and powerful one. It runs on an unlimited supply of electricity. You need only to plug in the machine to a socket and you're ready to go. This variety of electric weed eater is best used on smaller lawns and areas that don't really stretch far.
You have to be careful about the length of the cord, though, because it is what makes this type of weed eater limited. You can extend the length of your coverage with the use of an extension wire, but otherwise the reach of this variety is limited.
Corded electric weed eaters are lightweight, they aren't noisy and they don't emit any waste that might be harmful to the environment.
Cordless Electric Weed Eater
This variety of weed eater is highly portable. It has a wider reach, so you can trim the weeds of vast spaces. You don't have to worry about the wires because it functions on a rechargeable battery. The battery itself is what makes this weed eater heavier than its corded counterpart.
Battery operated weed eaters also eat up energy, depending on the rate and amount of work that it is subjected to. If you expect an all-day weed removal activity, then you would really have to expect long rest periods because it needs to be recharged. The minimum charging time for your basic cordless weed eater is three hours.
You have to consider the size of your backyard when it comes to choosing a weed eater. If it's not too big, then a corded weed eater would just be nice, but if your land is wider, then you should consider buying the battery operated one.
Conclusion
Being able to find the best electric weed eater for you is a task that definitely needs planning. These machines are an investment because they do not come at a very cheap price, so you have to know your needs and the topography that you are working on. Once you have gained the information you need, then you would be able to get the tools that would be necessary for your home improvement plans.